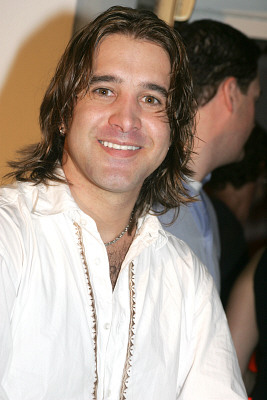 Scott Stapp news update
The Great Divide

The first single, "The Great Divide" from Scott Stapp's new album, which he's also considering as the title for the record, will be released to rock radio between September 26-27, 2005.
Stapp tells MTV that The Great Divide is in no way a reference to the Creed's breakup. The video for the new release was recently shot in Playa Vista, California. A radio tour is expected for October in support of the new single. Stapp's album is due in stores November 22, 2005.
Jamie Foxx has added ex-Creed singer, Scott Stapp among 50 Cent, Kanye West, Snoop Dogg, Velvet Revolver's Slash on his forthcoming solo album. According to MTV.com, Foxx says, "We're giving back to the ladies."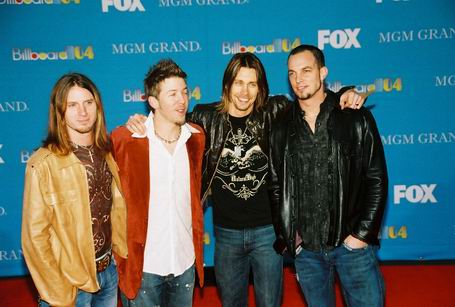 Alter Bridge performed an accoustic show in Phoenix, Arizona for radio station, KUPD and fans. Click here to see the video
On AlterBridge.com, Mark Tremonti says, "Alter Bridge is a bridge in my hometown of Detroit. The locals look at it as a dividing line between two very different areas. As a kid, I was told not to go over the bridge. It symbolizes the unknown to me, not knowing what's on the other side. "
copyright 2004 Tisha Emberton photo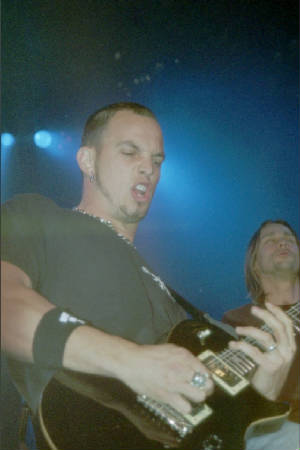 Former Creed guitarist Mark Tremonti spins with heavier guitar riffs with Alter Bridge
copyright 2004 Photo by Tisha Emberton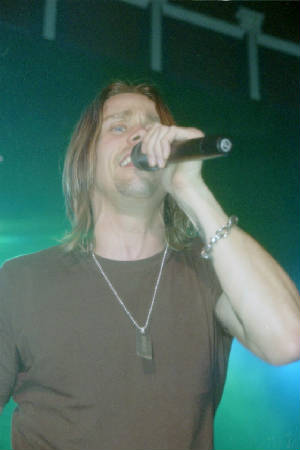 Alter Bridge singer, Myles Kennedy
copyright 2004 Photo by Tisha Emberton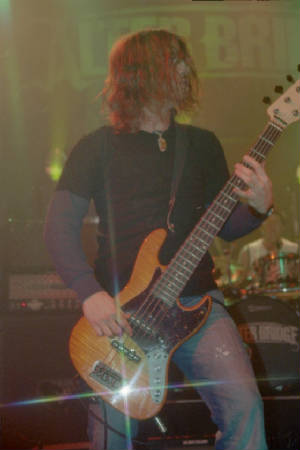 Alter Bridge bass player, Brian Marshall
Creed Kicks

Mirrors of our minds reflect

Creed at the 2002 Blockbuster Entertainment Awards
Photo by Jeffrey Mayer

From left to right, Scott Phillips, Scott Stapp, Mark Tremonti, Brett Hestla

Just when fear blinded me
You taught me to dream

In Guitar One mag, Mark Tremonti also placed as the best riff architect with Metallica's James Hetfield in 2nd.






Scott "Flip" Phillips in music video, "My Sacrifice"

CREED is:

Scott Stapp: Vocals

Scott Phillips: Drums

Mark Tremonti: Lead Guitar,vocals