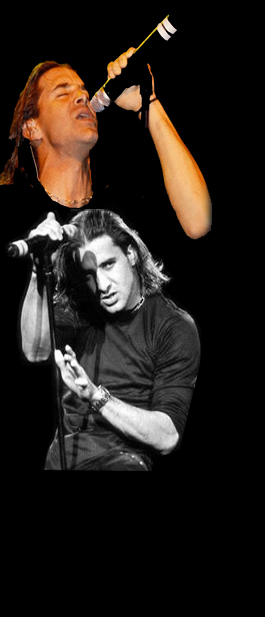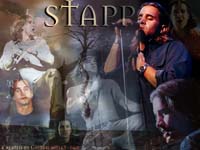 Influences: U2, Led Zeppelin, The Doors
Scott Stapp's new album is due out in 2005. Scott Stapp's "Relearn Love" track is featured on the various artists' album THE PASSION OF THE CHRIST: SONGS OF INSPIRATION.
Scott Stapp was recently interviewed on Mtv, where he revealed his thoughts on the breakup of Creed, the whole misconceptions of the fallout and how he couldn't let the public know he had two tumors and a nodule on his vocal chords. "I've had a long time to reflect and deal with a lot of these things that hurt me. I was scared of people. I was scared of relationships. I didn't even know if I had the heart to love again or even to be happy. Eventually all the pain and hurt turned into anger and defensiveness and callousness, and that's not who I am. Basically, my prayer was to heal this heart. Heal this guy.

And that's really where "Relearn Love" came from. I can't let all this negativity change who I am. I've got to be a man for my son. I can't be this broken-down, feeling-sorry-for-myself kind of guy for my boy."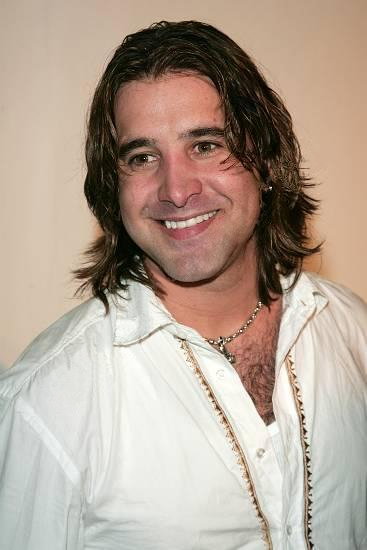 Scott Stapp at the 2004 VMA's
Scott Stapp's official website
Status: working on solo cd, former lead singer of the rock group Creed.
-Ht: 5-10 Wt: 145
-Born On: August 8, 1973 In: Orlando, FL
-Childhood Heroes: "Walter Payton, Bono, Elvis and Troy Aikman."
-Hobbies/Interests:"I love sports, basketball, baseball, football, music. I love to write. I'm not on like one side or the other - like athlete/musician. I was always one of those people who liked both sides, the arts and sports."
-Favorite Movies: "Oh man, American Movie. It's one of my favorite films of all-time."
-Favorite TV Shows: "I like, right now, I like that new show on ESPN - Playmakers [smiles]. I like Fox & Friends. And then just ESPN all the time."
-Early Music Memory: "When I realized that I finally found three guys (in about 1995), that believed in me and understood that if you believe and you have passion and you go, other people will feed off that."
-Favorite Meal: "My favorite meal, man, ...my mom's spaghetti and meatballs." -Favorite Ice Cream Flavor: "Heath Bar, Breyers."

Spends his time boxing, playing golf, spending time with Jagger, volunteering for good causes

Favorite color=black,

favorite car=classic Corvette convertible Stingray ('57),

favorite place to be=Maui (with his son,Jagger and his surfboard!)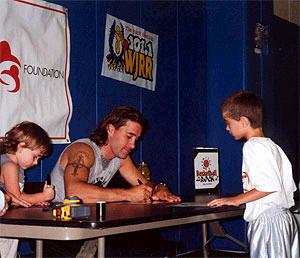 Scott Stapp signing autographs for kids at basketball camp "Basketball Rock"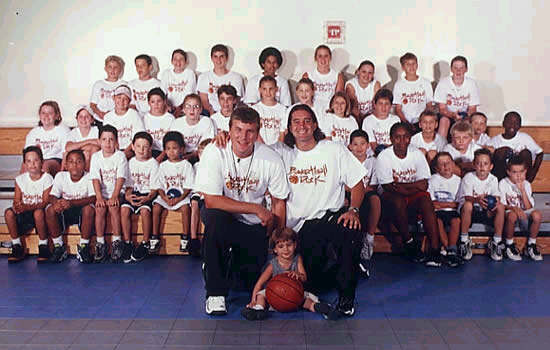 Scott Stapp and son, Jagger volunteered for kids' basketball camp
Basketball Rock was held July 7-8, 2001, at the grand RDV Sportsplex in Orlando, Florida. Coach Charles Richardson presented an informative and fun experience for boys and girls and their parents, who helped out with the drills. Scott Stapp spent two hours at the camp playing basketball with the kids, signing autographs, and having pictures taken with the kids. He was accompanied by his mother, Linda Stapp, and his son, Jagger Stapp.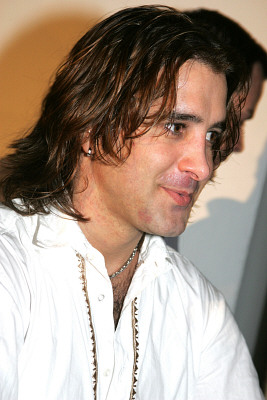 Scott Stapp at the 2004 VMA's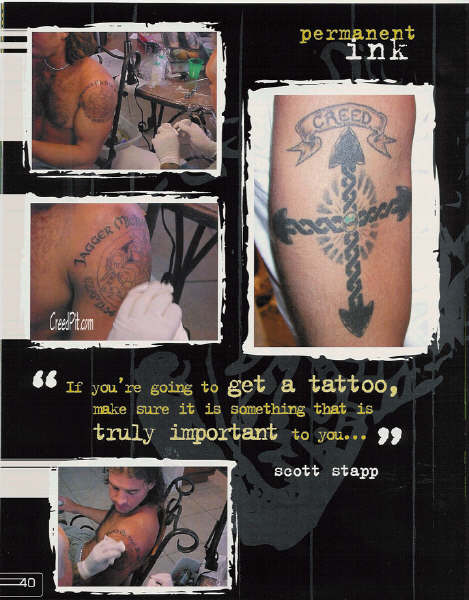 Scott Stapp with son Jagger
RELEARN LOVE by Scott Stapp

On a dark and lonely highway
I need the sun to raise my head
I come before you, I am naked...
The man I am now must be shed
I've weathered storms and I am broken
My beating heart is in your hands
What I really need is shelter
And a chance to relearn love

Teach me all over, all over
To relearn love
Show me again…
So I can relearn love

The comfort of your arms around me
Your tender hands caress my head
I lay beside you I'm not worthy
This jaded man's not who I am
I touched the flame and I've been burned
All I need's a second chance
Give me eyes of a child
And teach this man to relearn love

Teach me all over, all over
To relearn love
Show me again…


To relearn love
Teach me all over, all over
To relearn love
Show me again...

So I can relearn love

I was selfish, but you still love me
You gave the greatest gift of all
And you set me free

When time means nothing
And your world is standing still
Listen what is calling
If you feel me drop and kneel

Can you feel it?
Just remember
Oh remember
…to relearn love

(to relearn love) (show me again) (to relearn love)

Relearn my love (teach me all over, all over)
Show me, show me to relearn my love (to relearn my love, show me
again)
Teach me now, now, teach me all over (relearn my love)
To relearn, relearn my love
So I can relearn love
Listen to Scott Stapp's "Relearn Love" now!
real | windows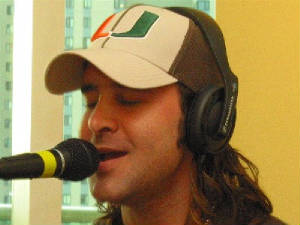 Scott Stapp at STAR 101.5 studio in Seattle, Washington on October 11, 2004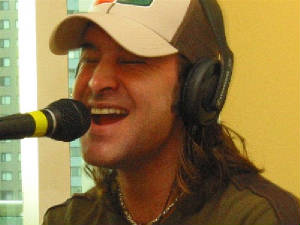 Scott Stapp singing at the STAR 101.5 studio in Seattle, Washington